Some of the many friends of LuckyK since 1997 soundman908@Gmail.com 850-438-7277

Larry Butler - Two time Grammy winning Producer
"I'm truly at home at Lucky K studio here in Pensacola."
Larry had recorded six of his own CD's and recorded

and produced many of his clients here at LuckyK's.

Larry Butler (March 26, 1942 – January 20, 2012) was

a country music producer/songwriter. From the mid-1970s

through the 1980s, he worked with Kenny Rogers. Many of his albums with

Rogers went either gold or platinum and accumulated many millions of sales

around the world. These albums include Kenny Rogers (1976), The Gambler

(1978), Gideon (1980) and I Prefer The Moonlight (1987). Rogers and Butler

maintained a friendship outside of show business. Butler also produced Rogers'

1993 album If Only My Heart Had A Voice. He also participated in Rogers

2006 retrospective DVD The Journey.

Moving to Memphis in the late 1960s, Butler hooked-up with Chips Moman. Butler played keyboards in the rock group Ronny and the Daytonas, who had a hit song with "GTO". Later, as a member of The Gentrys, they hit the pop charts with "Keep on Dancing" and "Every Day I Have to Cry Some". During that same perid, Butler co-wrote the Poppies hit single "Lullaby Of Love". He was signed as a solo artist and served as Bobby Goldsboro's pianist and music director.

Butler returned to Nashville to join Capitol Records as an in-house producer. The first single he produced, "Seven Lonely Days", became a Billboard Top-20 Country single for Jean Shepard in 1969. Moving on to CBS Records at the urging of legendary producer Billy Sherrill, Butler worked closely with Johnny Cash producing some of "the man in black"'s biggest hits. So successful was the partnership that Butler became Cash's producer, pianist, musical director and studio manager.

In 1973 Butler made one of his most significant career moves by joining United Artists Records as head of the label's Nashville division. His leadership and vision brought in such acts as Kenny Rogers, Crystal Gayle, Dottie West and The Kendalls and established the label as one of the most successful and respected in Nashville.

Butler teamed again with Chips Moman and penned the number 1 hit "(Hey Won't You Play) Another Somebody Done Somebody Wrong Song". Topping the charts for both Pop and Country, the song became one of B. J. Thomas' greatest career hits. It was a BMI 3 million performance song and earned Butler a Grammy for Song of the Year.

Eventually Butler left UA and started his own independent company, Larry Butler Productions. His acts included

Unquestionably, Butler's biggest success was producing Kenny Rogers. Their studio collaboration yielded many of Kenny's greatest hits including,

"Lucille" (1977)
"Love Or Something Like It" (1978)
"The Gambler" (1978)
"She Believes In Me" (1979)
"You Decorated My Life" (1979)
"Coward Of The County" (1979)

Butler was also behind teaming Kenny and Dottie West to record the duets "Everytime Two Fools Collide" and "'Til I Make It On My Own". Butler also worked with Kenny and Kim Carnes on their smash hit "Don't Fall in Love with a Dreamer".

1980 brought Butler to the spotlight again with his Grammy for Producer of the Year and solidified his reputation as a hit maker. Tammy Wynette cut Butler's "Only The Strong Will Survive" while Billie Joe Spears cut " Standing Tall" which was also released by Lorrie Morgan in 1996. Butler writing credits include songs for Tree, United Artists music, April Blackwood, Great Cumberland, EMI and, most recently, his own Larry Butler Music.

1984 was the year Butler formed his music company, Larry Butler Music Group, Inc. He signed writers Mickey Newbury, Dean Dillon and Julie Didier. CBS Songs administered his catalog. Butler's new group quickly produced a string of hits for George Strait including "The Chair", "Ocean Front Property" and "It Aint Cool". LBMG produced songs for Keith Whitley, Eddy Raven, Kenny Rogers, Vern Gosdin, and Butler wrote "Wonder What You'll Do When I'm Gone" for Waylon Jennings, putting the company on the map. During a period of two years LBMG produced eight Top Ten cuts and numerous Top Forty chart records.

Butler died in his sleep in Pensacola, Florida on January 20, 2012. Before passing away he collaborated with co-writer Dave Goodenough to write a book entitled "Just For the Record." It contains many of Butler's humorous anecdotes from the music industry and a plethora of advice for those aspiring to succeed in the various aspects of the music business, as well as life in general. It includes contributions from many of the top people in the music business, along with a foreword by Kenny Rogers. The book was published in November 2012.

---------------
Lucky the people who work with you are the ones who are

"Lucky", You are a good man and you make good music.

Larry Butler

1942-2012



| | |
| --- | --- |
| | soundman908@Gmail.com | 850-438-7277 |

Larry Butler - Memories
Produced by: Lucky Kelson
Larry Butler is the first and only Nashville Producer to win the coveted Grammy Award for Producer of the year. He won this prestigious award in competition with elite Producers like Quincy Jones and others from all genre's of music. Larry has recorded six of his own Piano CD's and many demo's of songs he has written with LuckyK Recording Studio. "In loving memory you will be missed".
Will Hedgecock

Will was sixteen years old and performing with the Pensacola Childrens Chorus December 2003, I happen to dropped in to catch a performance and shortly there after made a call to Larry Butler who was at the time recording one of his own CD's at LuckyK, I ask would he go and check out Will Hedgecocks performance. Shortly after, Larry, Will and myself headed to Nashville to recorded his first CD called "Will Hedgecock Sings Roy Orbison". Larry called in top session players he personaly knew to record on his new CD.

In August 6, 2005 Will performed his first sold out concert in Pensacola, Florida spearheaded by Larry Butler, Kipling Records and LuckyK to raise money for the Rebuild Northwest Florida after the damage left by Hurricane Ivan. This concert was recorded, mixed and edited by LuckyK and was released on DVD.

Hedgecocks new single release "I Don't Know" is playing on many adult contemperary stations. Hedgecock, in summer of 2007 spent three weeks in Nashville at The Tracking Room Recording Studio with Larry Butler Producing his new 18 song CD "Reflections" under (Kipling/Aspirion

Records) lable.

Will's new concert was filmed in H-D for PBS TV September 19th, 2009 at the Saenger Theater Pensacola, Fl. First showing on the local Pensacola, Florida WSRE-PBS went so well, PBS has excepted the concert and will be playing on many PBS stations accross the United States of America. Produced by Lucky Kelson, Filmed and edited by Barns/West Productions, recorded and mixed by Billy Sherrill.
Mike Diamond - Old School Back In Session

Produced By: Lucky Kelson & Mike Diamond

Engineered, Mixed and Mastered by: Lucky Kelson

Diamond, a well known song writer in Pensacola, has just finished his new CD of original style old country music that will have you tapping your foot. Diamond is one of Merle Haggard's true faithful fans because of Haggards style of songwriting and heart felt country music. Some of Pensacola's finest musicians are featured on Diamonds tracks. True country fans you are sure to enjoy his CD. as in the audience& Mike diamond
John Nanni- Life's Windows Nashville,TN

Ten of the fifteen rhythm tracks on LIFE'S WINDOWS were recorded in beautiful Pensacola Florida at LuckyK Recording Studio. The others were recorded at Henry Beckett's Transcendent Audio in Nashville. Overdubs have been completed at Nanni's Three Creeks Studio in Franklin, TN.
The performers include some of Nashville's and Pensacola's finest musicians, along with John Nanni on lead vocals and guitars. Key musicians include: Bob Hatter (Keith Anderson Band) on guitars; Mike Wheeler (Wildwood) on bass; Henry Beckett on grand piano and keyboards; Peter Young (Loretta Lynn/Chely Wright) on drums and percussion; Lucky Kelson on Hammond B3 organ. Also, the project features: Nashville Star's Jamey Garner on smooth harmonica (Hear Jamey on Buddy Jewell's Sweet Southern Comfort); special guest star, NYC-based Lance Doss (John Cale band) as cowriter and guitarist; John Foster (Steve Holy Band & Beach Boys) on guitars. Gary Talley (The Boxtops' original and current lead guitarist). A high-profile horn section is featured including Jimmy Bowland (Sax), Michael Fair (Trumpet) and Roy Agee (Trombone). The lovely and amazing Jonell Mosser made a background vocal appearance on three of the cuts.
Larry The Cable Guy

While on tour in Pensacola stopped by to do a little recording:

Thanks again to all my fans in Pensacola and now that the movie and vacation is over I'll keep my web page updated more often. As far as the regular fall tour schedule goes, it's pretty much set so be sure and check the dates to see if I'm rolling back your way. I'm hitting some new places and some old favorites as well.

LuckyK is one of the nicest studios I've recorded at. (Git-R-Done Lucky)

Nathan Cade - Reformed Innocent
Produced by: Lucky Kelson & Nathan Cade
Now living and working in sunny California.

David Seering - Seering Sings Sinatra
Produced by: Lucky Kelson & David Seering
David Seering, a popular and gifted entertainer, has accumulated an impressive list of recording, performances, and accolades during his career. A natural musician who has been performing professionally virtually all of his life. David began playing the piano without lessons at the ripe old age of three and had developed a style and technique that was uniquely his own by the time he was five. Lucky K Studios is pleased to work with David Seering who is privileged enough to be one of a very few to be allowed to use the "Sinatra" name on an album. Tony Bennet also holds this honor. To be able to record a perspective album on Frank Sinatra is certainly a dream come true. With this selection of Sinatra Songs, you will enjoy some of his biggest hits.
Produced by: Larry Butler

Engineering, Mixed and Mastered By Lucky Kelson

The love of traditional Celtic music, American old time fiddle music from Appalachia and lively contra-dance tunes led to the formation of Sweet Prospect. The band plays a varied repertoire that includes jigs, reels, hornpipes, waltzes, and slow airs, as well as American folk tunes. Two hammered dulcimers and guitar are played along with other instrumentation. Although the hammered dulcimer arrived in Scotland and Ireland in the 18th century from England, its association with Celtic music seems recent because of the American Folk Tradition inFLuence.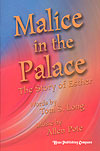 Music: Allen Pote
Words: Tom Long
Performance: Pensacola Children's Chorus
Produced: Lucky Kelson

Allen Pote and Tom Long's new musical for young voices tells the story of Esther with its powerful message that the smallest person acting bravely can make an enormous difference, and that God has placed us where we are for a reason. This 45-minute program is filled with humor, pathos and inspiring music. A minimum of costumes, props and scenery are required. Mark Kellner's upbeat, contemporary sounding accompaniment track is sure to delight young performers and audiences alike. Life of the Party and Chimes in the Night were also recorded at LuckyK and are in the top six selling musicals at Hope Publishing Company.

Brothers from Other Mothers
Produced, engineered and mixed by: Lucky Kelson
Formed in the spring of 1999, the rhythm-driven music of Brothers from Other Mothers begins with a blend of mellow, tasty rhythms, and builds into funky hip-shaking R&B. Their unique sound has undercurrents of soul, funk, R&B, rock and a touch of jazz thrown in for good measure. The band performs as a cohesive unit, placing the sounds and moods of their music at top priority, and leaving plenty of room for fun. Music that strokes the funky bone!

Anthony Michael
Produced, engineered and mixed by: Lucky Kelson
Along for the ride is being played in Houston, TX. Several local musicians played on this CD. Anthony Michael artist and writer of all songs.

This CD is available locally in Sam Goodie's at Cordova Mall.

Tim Veazey

Tim Veazey after recording two CD's of his own material has gone back to Nashville to live and perform his music for music fans to enjoy.

Terrie Howard - Bless These Hands.

This inspirational album steered by LuckyK and Produced by Larry Butler offers an incredible legacy to Terrie's children and inspiration to us all. Contact terrie@terriehoward.com to order a CD. Terrie's second CD ( A Soft Place To Fall ) a master piece of her writing talent is ready for all to enjoy.
Madison Avenue - Produced By Larry Butler

Engineered By Lucky Kelson

Music has always played a huge role in my life. As a little girl from a small, North Alabama town, classic country and southern gospel music filled our home like the smell of biscuits baking. Though I was constantly influenced by music throughout my childhood, I had no idea I could sing until participating in my high school chorus. I've been singing ever since! Thank you Larry and Lucky for making my dream come true.

Highly Exalted
Produced By: Schwayne Bradley & Lucky Kelson.
Live recording with additional tracks added in the studio for an incredible praise and worship experience.

Contact info: Swan Records 206-2a Halsey St.
Brewton, AL 36426 334-809-2844


The Crosbyett's
Produced By: Herman Crosby
Gospel at it's best...
Marcia Johnston - Visions of the Past

Produced By Lucky Kelson

Music written by Lucky Kelson and Marcia Johnston.

The songs are an echo of the past. Songs of the peoples telling us how the Great Spirit would have us live. A journey of triumphs and hardships of the Native American Indian. Songs with very emotional flute melodies and with voice narrations that will move your spirit and touch your heart. Marcia came to LuckyK and said, "she was laughed at about her vision to record her music at another studio here in Pensacola". No one is laughing at her anymore, her vision was real and now can be enjoyed by everyone.
us that will move you
Darren J. Trio

Darren J formed the The Darren J. Trio in 2006. Homebased in Pensacola Florida, the the group was best described as a hard working traveling band that played all through Northwest Florida averaging more than 100 shows a year. New CD soon to be recorded .

The New Canadian River Four : Where We Will Never Grow Old

For information send e-mail to: vwmusicdad41@hotmail.com
Mellody Oellerich
Tamar Sabb
Swivill, Navarre, FL.
Jana White
Greg Moye
Roy Jones Jr. World Champion Boxer
Mellisa J. Tanner
Key Ford, Inc. Pensacola, FL
Dennis Addison
Shut-Eye
Preston Jernigan
AL Martin
Lonnie Gordon
Lena M. Crawley
Anthony Pastucha
Fry Comm Video
Wade T. Gillis
Tracy Slay
Brenda Coleman
Kenneth M. Troutman
Nathan Mann
Rodney Goldsmith
Donnamarie
Sean Infinger

Darren J. Fallas
Charles Smith

Kevin Whalum
Herman Crosby
Rickie Dee
Shaunessy Moss
De Andrews
Rev. G
Mike McCroy
Amber Rose
Mike Houston
Tiwan Peterson
Waylen Hockemier, Washington St.

Ronnie Miller
Sandy O'Steen
Richard Crenshaw
Hayward Anderson
John Calogne
Jerry Chernecoff
Brothers from Other Mothers
Ronnie Levine

Tina Marie Wenders
Jay Brown, Nashville, TN
Amanda Rawls
Will Hedgcock- Singer sonwriter
Rachell Scott
Emmanuel Sheppard & Condon
Main Street Band
Mike Wheeler

Mitch Armstrong
Doug Urquhart
Amy Pauline Gaither

Byron Velvick-2 time U.S Champion Fisherman

Cris Newbury Syndicate/Son of Mickey Newbury

Glennellen Anderson/Singer/Actress

Constant Change-Faith Hill, Earth,Wind & Fire.

Bobby Ogden/Elvis Pianist/Session Player

Rhonda Hart/I Shaved My Legs For This

Susie Griffith

Higher Calling Group

Jeff Wayne

Justin Fobs

Chelsi Soto

Roger Golden

Ranie Kuningham

Tarney Haussler

David Trimm

Below Alabama

Brandt M. Waesche

Tarney Haussler

Mindi Kelson
KJ Kelson III
Josh Kelson

Bell Tones-Foley, AL.
Bay Tones- Foley, AL.
Tim Veasy
Schwayne Bradley, Brewton, AL
Larry Butler- 2 time grammy winner & Kenny Rogers producer

Sweet Prospect Celtic Band
Craige McFerrin
Brandi Markham
Shawn James

Adiel Elgi, Israel
Bobby Taylor
Janey Frost
Phil Jones, Australia
Sara Norby, Daytona, FL
Nathan Wise, Pennsylvania

Armando Sarasua
Matt Bartoli, Mobile, AL
John Nanni, Nashville
Bob Hatter-Nashville
Peter Young-Nashville

Darren Long- Nashville
Jennifer Del Gallo
Pensacola Children's Chorus
David Seering, Destin, FL
Bobby Vandussen
Harry Anderson
Sandy Spivey
Local Cheerleading Groups-editing
Southern Tone Gospel Singers

The Fantastic Singing Echo's
Terrie Howard
Badluck Star, Birmingham, Al.
The Legend Band
Nathan Cade
Steve Maniscola

Noah King
Jackie Ely-Destin,FL
Carey Colvin
The High Horse Band
Mike Diamond
Alan Hortzell
Larry "The Cable Guy"
Bill Conti

Paul Killough
Jessica Therman
Lora Mixon

Katy Mixon- American House Wife, Mike & Molly

Gulf Breeze United Methodist Church

Escambia County State Attorney Office

Escambia County Sheriff's Department

Garry Talley-Box Tops

John Coe

Josh Green Group

Mark Sherrill-Ole Red/Blake Shelton

Victoria Williams

Leonard "City" Hall

Tracy Minnis

Ryan & Kieth Gillium

David Williams

City Hall

David Trimm

Rosalie Pyetzki

Savannah Poole-AKA The Singing Angel